Karen Halt
"WHEN YOUR DREAMS BECOME BIGGER THAN YOU ARE
The freedom to be true to my ideas rests with my beloved husband, Don, who has never asked me to financially or practically justify my time, or my ideas. He has made it possible for me to personally redefine what success is. The images appear as they are today because of travels down unmarked roads with many cul de sacs; not always knowing whether my destination will be reached or whether I'll be home in time for dinner. It is a gracious love that allows for such wanderings.
Gessoed panels and fabric are the welcome mats for the varied cast of birds and animals found in my work. My mind invites them in from their natural settings of fields, trees, and water. They are gracious visitors who bring joy and dazzle me with their beauty, inspiring work and images that attempt to bridge the gap between what is natural and what is civilized. Their feathers and fur seek to soften the hard edges of our dwelling places and our fact-filled lives. We are encouraged to ask questions that would lead us to the very edge of a new way of being.
This Artist's Prayer
May what I have to show you and what I have to say meet you in your need and in your pleasure."
-Karen Halt
(Taken from Karen's book WHEN YOUR DREAMS ARE BIGGER THAN YOU ARE.)
If you are interested in purchasing one of Karen's pieces please call us at (262)542-6010.
Cocoon's Embrace
acrylic on gessoed panel, 20"h x 24"w, original…..$3,500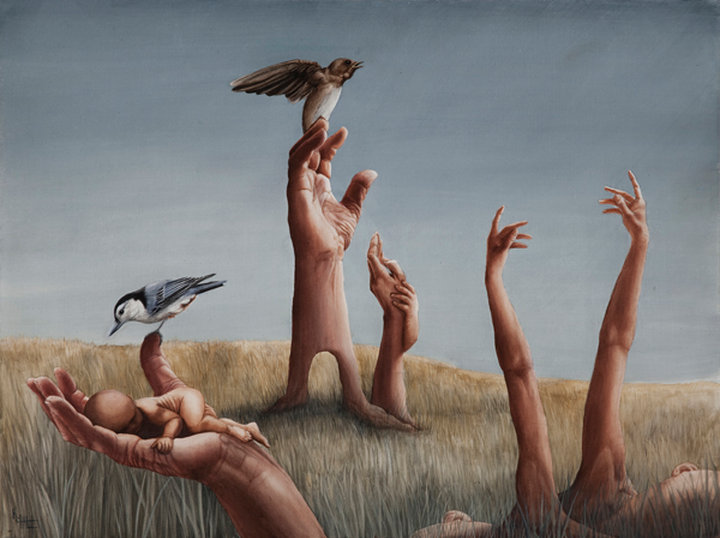 Field Hands
acrylic on gessoed panel, 18"h x 24"w, original…..$2,500
Good Morning Dove
acrylic on gessoed panel, 20"h x 24"w, original…..$3,500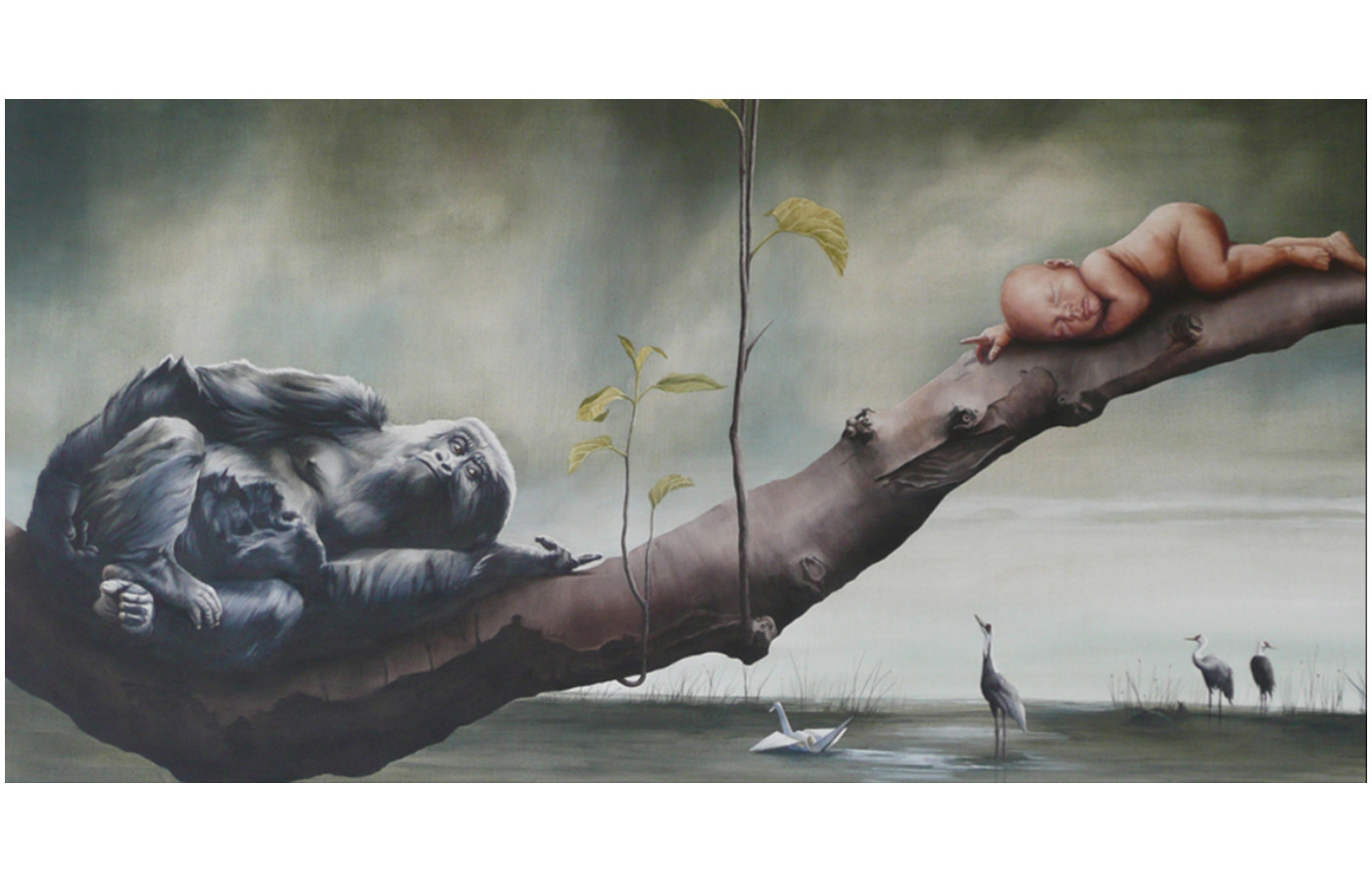 A Limb on the Tree of Life
acrylic on gessoed panel, 20"h x 40"w, original…..$5,800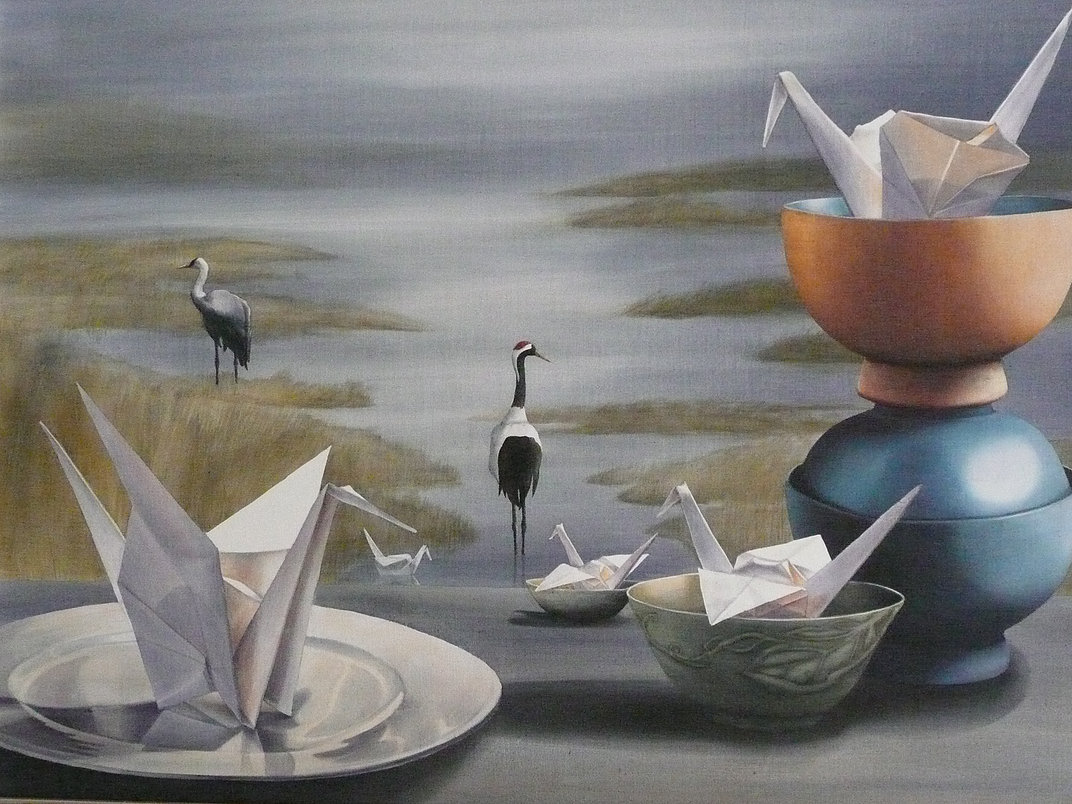 Peace Meal
acrylic on gessoed panel, 20"h x 24"w, original…..$3,800